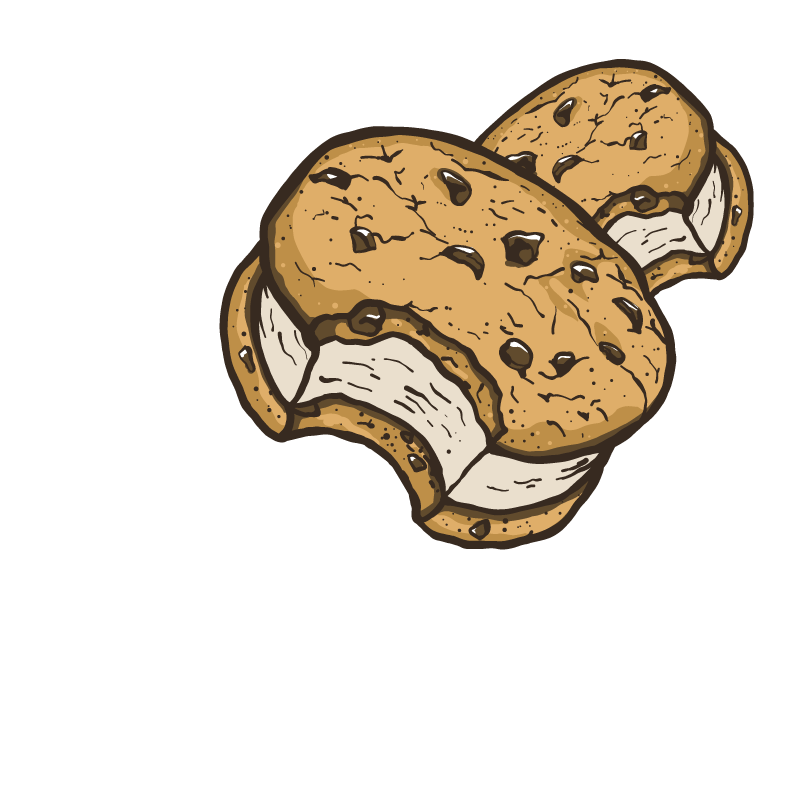 Whey Protein
Whey protein powder that's as serious about performance as you are.
The Essentials
We all know that protein helps build muscle. You create that demand for growth with training — high intensity training. Hardcore. Pushing yourself to progress. It takes serious effort to train effectively, and serious dedication to eat correctly in order to reach your goals. It only makes sense then that you want your protein made by a company as serious as you are.

Unrivalled Taste
You've been led to believe that when it comes to better bioavailability and taste, you can't "have your cake and eat it too." R3P Life® Whey Protein provides superior bioavailability and unrivalled taste, meaning you will no longer have to sacrifice taste for efficacy.

R3P LIFE WHEY PROTEIN mixes easily into foods you probably already eat. It's the all-purpose easy whey to getting 25g of protein fast. No matter what time of day, R3P has your back.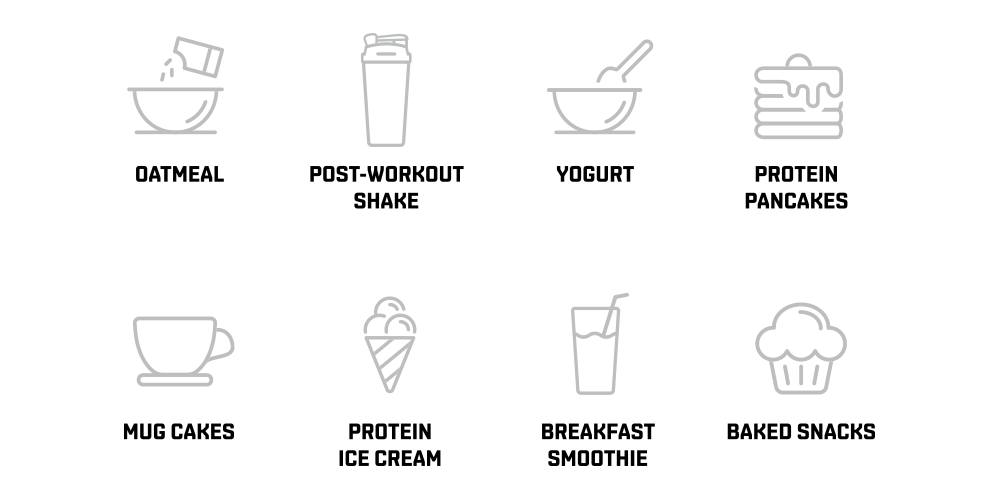 DIRECTIONS:
Mix 1 serving with 240 mL (8 fl oz) cold water or beverage of your choice.
TIP 1:
For mixing into cold liquids without a blender, fill a shaker cup with 240 mL (8 fl oz) of your preferred liquid first, then add 1 serving of powder, and shake well for 10 seconds.
TIP 2:
Add more liquid to decrease sweetness – or use less liquid to increase sweetness.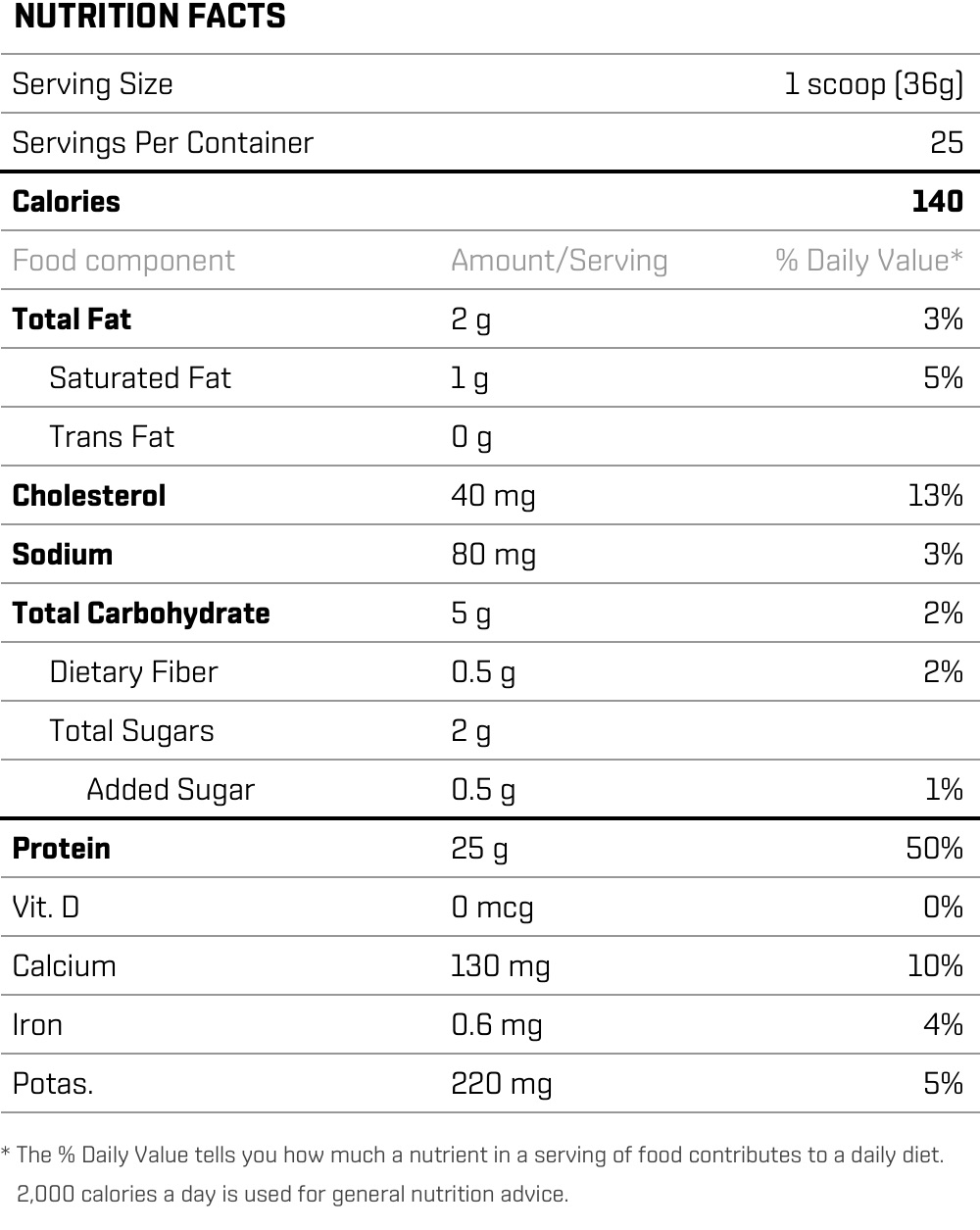 Ingredients:
Whey Protein Concentrate, Whey Protein Hydrolysate, Whey Protein Isolate, Mini Chocolate Chips (Sugar, Palm Kernel Oil, Cocoa [Processed with Alkali], Soy Lecithin, Sorbitan Tristearate), Cocoa (treated with alkali), Natural & Artificial Flavors, Natural Cream Flavor, 1% Sunflower Lecithin and/or Soy Lecithin, Sea Salt, Guar Gum, Sucralose, Enzymes (Lactase, Protease), Potassium Citrate, Silicon Dioxide.
Contains: Milk; May Contain Soy (Lecithin).
Whey protein sourced from milk, from cows which are raised on a grass-fed based diet with other forage and complete feeds, and that have not been fed or injected with any artificial hormones or steroids. Ingredients in this product are not genetically modified. Suitable for many eating programs including keto diets.

True Protein Tested
Samples from various lots are randomly tested for true bound protein levels to ensure no amino spiking.
cGMP
Manufactured in our own facility in accordance with cGMP standards.
Quality Guaranteed
Each batch is quality control tested before being released.
No hidden ingredients
Each formula ingredient is disclosed — what's on the label is in the formula.